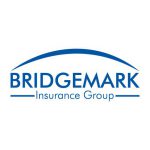 Website Bridgemark_USA Bridgemark Insurance Group
Local Solutions. National Presence. Global Mindset.
Bridgemark Insurance Group is seeking a motivated person to join our organization. This is a full-time position
that will work proactively drives sales and services to new and existing corporate clients by providing
innovative solutions to all the client's unique risk management needs. Our clients typically use technology to
provide the finest employee benefits programs available – we are an extension of the human resource
departments of companies nationwide, with a strong focus on group health insurance and HR consulting. Join
a company that has grown more than doubled each year for the last 6 years. Bridgemark is headquartered in
Scottsdale, Arizona, with offices around the country, but employees are currently working remotely.
Responsibilities
Consult with current & prospective clients to understand their business needs; identify and qualify
potential sales opportunities; create and execute strategy independently driving consistent results.
Demonstrate advanced knowledge of customer industry including terminology, technology trends,
challenges, and government regulations; demonstrate the ability to match optimal insurance
products to client's unique business needs.
Build and maintain relationships founded on trust with key decision makers or potential
influencers, nurture relationships over lengthy sales cycle.
Effectively utilize all resources within Bridgemark to exceed client expectations; actively collaborate
with internal team members to demonstrate capabilities and value-add resources to maximize
sales opportunities.
Represent Bridgemark at trade association meetings, carrier forums and industry gatherings.
Qualifications
Demonstrated ability to manage pipeline data and measure performance standards to ensure
achievement of sales goals.
Proficiency in MS Office products (Excel, Word, Outlook, PowerPoint).
Experience in sales role working closely with corporate decision makers (B2B).
Coachable and competitive entrepreneurial spirit; high degree of self-motivation and discipline.
Excellent written and verbal communication skills; demonstrated facilitation, negotiation, and
persuasion skills – well organized, ability to multi-task.
Bi-Lingual (Not mandatory, but a plus).
Have or willingness to obtain health/life & accident license.
Hours/Timeline:
Begin Date: TBD
30-40 hours/week: TBD
Weekly meetings with supervisor(s) to monitor progress
Ability to work within a collaborative team remotely and attend weekly Zoom and team meetings
About Bridgemark Insurance Group
Founded in 2014, Bridgemark Insurance Group (Bridgemark) is a growing national group health insurance
agency with offices in Arizona, California, and Iowa offering companies group health insurance and human
resource consulting. Bridgemark is considered a leading provider of employee benefit solutions with an
expanded line of insurance products and a growing multi-state footprint across the United States.
Company website: https://www.bridgemarkusa.com/
Follow Bridgemark on LinkedIn: https://www.linkedin.com/company/bridgemark-insurance-group